BTP STORE belonging to BTP Holdings, is a distributor and warranty agent for all products of BTP Holdings brands including BOSS, POONGSAN, HAWONKOO, JUNGER, CAOZA...
Thương hiệu BOSS được xây dựng trên nền tảng của một nhóm các kỹ sư điện tử Nhật bản, là một trong những nhà sản xuất chuyên nghiệp đầu tiên đưa ra các thiết bị mát xa- vật lý trị liệu và phục hồi sức khỏe. Với rất nhiều phòng trưng bày trên toàn thế giới và hệ thống các nhà máy sản xuất sản phẩm tại một số Quốc gia, hiện BOSS đã phân phối sản phẩm đến nhiều quốc gia trên toàn thế giới.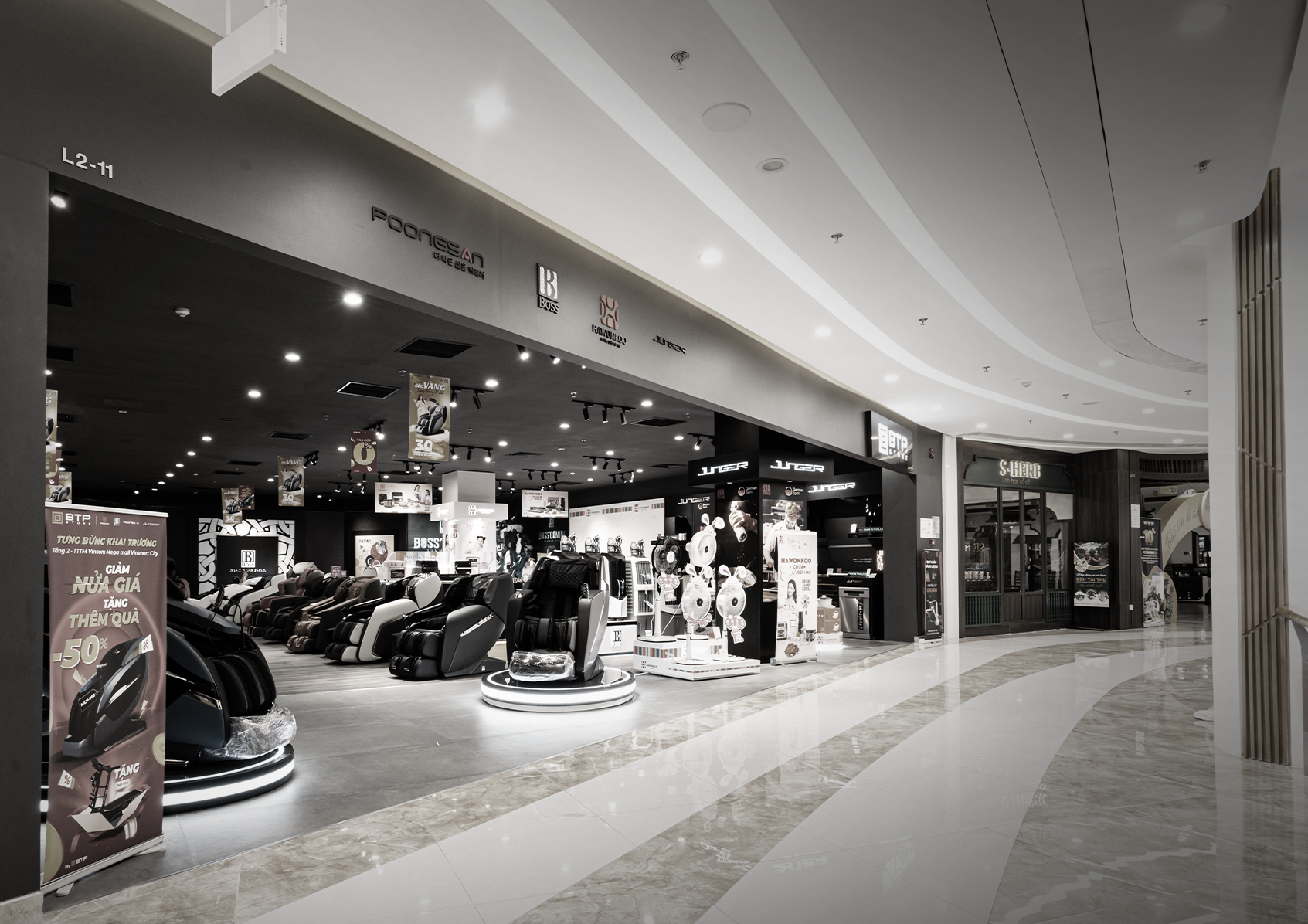 BTP STORE is located at all big cities, such as Hanoi, Ho Chi Minh, Danang,... aiming to bring customers free experiences about healthcare products and fashion stylish home appliances from BTP Holdings ecosystem.